The QRUQSP Communications System hardware provides an interface between a Raspberry Pi and an amateur radio. It has been tested with several different 2 meter radios for receive and transmit of APRS beacons.
The hardware provides a PTT circuit and audio isolation between the Raspberry Pi and an amateur radio. Using a series of terminal screw blocks makes the system reconfigurable for virtually any radio.
The hardware also provides a 13.8v to 5v DC-DC Step Down so a standard 13.8 volt power supply can be used to power the hardware and Raspberry Pi. This eliminates the need for the Raspberry Pi power adaptor.
Other features:

Real Time Clock

Power switch for Raspberry Pi

Shutdown switch

Volume adjustment

We are offering this as a through-hole component kit designed for easy soldering. There are a limited number of pre-soldered kits as we are doing the soldering ourselves and it takes time. If you unable to solder we recommend working with a friend who can to complete your kit.
If you are interested in purchasing a kit, please contact us.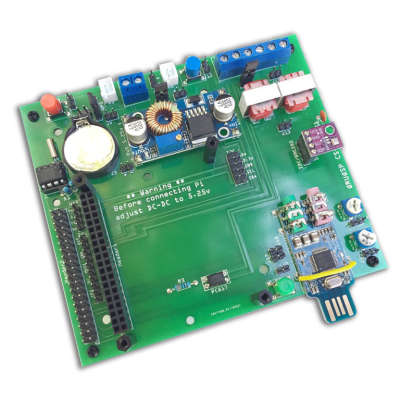 Comes with circuit board and all components, you provide your own Raspberry Pi, RTL-SDR, cables and case.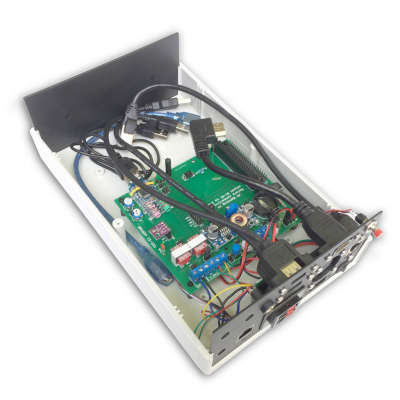 Everthing in the Tinker kit and a custom case. You only need to provide the Raspberry Pi and RTL-SDR.